San Pedro is apparently the remnants of what was once a port nestled in the cliffs of Cabo de Gata, Andalucia. It was discovered and is now the home to several permanent residents and many, many other travellers from all… Continue reading →

Fire Dancer Pirates Bar Koh Phangan
I'm in the middle of a HUGE party here on Koh Phangan, for the Thai Songkran Festival. The house music right outside this Internet cafe is pounding the beat, and everyone's dancing like crazy.…
Continue reading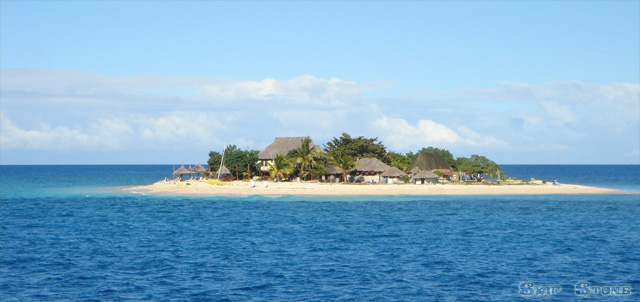 South Sea Island Fiji
I've been wanting to visit Fiji ever since 1982 when my plane stopped there to refuel on my way to Auckland, New Zealand. I wished then I could hop off and check it out, but that…
Continue reading

Nimbin Hemp Bar and Hemp Info Center
I'm here in Nimbin and I'll be reviewing the MardiGrass Festival for our sites. They're expecting 10,000 people to decend upon this tiny town tomorrow in the countryside surrounded by rainforest.
Yesterday I… Continue reading →
the Alpujarra is a series of beautiful white-washed Andalucian-moorish villages high up in the mountains, producing loads of crafts like ceramics, rugs and strange little herbal tinctures and liquers. There's a magical mix of influences in this area – the… Continue reading →
More Comments
Posted by: Mascha on 2015-01-21 17:15:19
Hey, my mother went to Beneficio like 5 years ago and I´m wondering if she is still living there and if she´s doing fine. Any other information would really help me. Maybe you can tell me, if she left you and where she went to. Her name is Annette and she is from Germany. The first time she came to you she came from Berlin and was pregnant and i think she got her baby in your camp. Maybe somebody can remember? It is really important to me to find out. She has big blue eyes, had her hair short cut, black or brown, is about 1,68 cm tall, now she is 55 years old. I also have a photo, so maybe if you massage me I can send it to you. I would be more than happy, if you contacted me: maria_manowski@gmx.de
---
Posted by: Yolanda Reeves on 2006-07-22 21:19:37
Spain is general is a sad place because of the macho culture and a horrific history for animal rights. Greyhounds get murdered everyday. Hung to death on trees,butchered. Forget it mate not going there until they change their ways!
---
Posted by: mike dunne on 2006-11-16 22:48:21
hey, im looking for a place to stay in spain and i was wondering what you thought of the commune in the sierra nevada hills, the beneficio commune? thanx
---
Posted by: ANTONIO on 2006-11-18 15:54:34
Pobre Yplanda. Seguramente tú debes pertenecer a un país mucho más civilizado, donde se considera ético invadir a otro país y asesinar a sus habitantes solamente para conseguir algo más de petróleo. Qué pena me das. Eso sí, coincido contigo, no vengas a España, gente como tú no es bienvenida.
---
Posted by: roger PLUNKETT on 2007-01-05 16:09:09
I NEED TO CONTACT BENSON AT ORGIVA COMMUNITY SPAIN. EMAIL ME AT RROOGGERR@YAHOO.CO.UK
---
Posted by: anonymous on 2007-01-28 00:01:37
Beneficio is amazing, alot of travellers come to live their after their travells. Its an inspirational place with all nationalities living side by side, living lightly with nature. Fed by the very beneficial spring!!! Its way up in the mountains, the nature is amazing and interesting community I was their for a couple of months in the winter staying in a truck, so not alot going on still a bit sleepy but very inspirational. I would highly recomend a stay in Beneficio, more partys started happening in Ciggarones about March and then theirs the Dragonfestival. I think it would be great for anyone who wants to live naturally, its a big community. I would definatly recomend a visit. Just to see all the different dwellings people make like benders and tree houses and cob houses, trucks and vans its cool. little market in Orgiva where you can sell your wares. go go go.......
---
Posted by: spaced on 2007-03-03 20:06:32
Hey, I've searched everywhere for someone who has actually been to the commune in Granada, as I have only heard about it from people who haven't actually been themselves... Please tell more! How big is it/how many people live there? Can anyone move there? What do they do, is it communal living, or do they work for themselves? etc.etc. Please help!
---
Posted by: Norm on 2007-04-04 14:32:41
I was there one year and only what I can say is VISIT THIS PLACE AND PEOPLE becouse its not only Beneficio what is magical in this part of Spain
---
Posted by: Miss information on 2007-05-27 20:59:10
Yolanda can I ask which guilt free country you do live in?
---
Posted by: lewis on 2007-05-31 20:32:05
Im going 2 Beneficio on wed 4 a few months so ill let al u guys knw what it like wen i get bak.
---
Posted by: 1 on 2007-07-10 13:55:56
I've lived in Bene on and off for 10 years.... It's spread over 5 (or more) peices of land , 2 parts WE bought for it to be FREE land the rest is forrestry commision or squatted. Only on the one ruin can we build a permanent structure .The places you see elsewhere are either not legal or not permenant and more than 20mtrs from the river. The reality that seems to come across is that if you live there and look after your space (garden , cleaning ,e.t.c.) then it becomes yours by right. It's more of a village than a community now so don't be put off by the big lodge Tipi , which is the communal Kitchen e.t.c.and please respect that the dry leaves there burn faster than paper, too many fires have happenend. Please take your rubbish when you leave(and anybodyelses if you feel) and bring what you expect to find. It's 1000mtrs up so january/feb is cold and july/August is Hotttttt and dry. Enjoy your time there , it's my Avalon.
---
Posted by: Jules on 2007-07-22 17:37:19
Hi, Just visited the Beneficio commune out in Orgiva last week (July 07). There were around 15 vans parked there, but as you move further up the hill the structures become more permanent (tents-teepees-yurts-houses). A communal area for eating, playing music etc, fresh water spring, homes selling goats cheese, bread, shared food. Very clean place, serene and friendly. Post if you need more info. J
---
Posted by: Lucy on 2007-08-06 19:00:24
hi does anyone know if the hippy stalls up all the side streets in Granada are open in November?
---
Posted by: artisticlola16 on 2007-09-28 18:29:36
I spent 2 months in Beneficio in september 2001. I had arrived there by accident. It's a bit of a long story, so i 'll move on... Nevertheless i ended up in a eucalyptus forest with my 14 years old son, a lot of luggage and return tickets in 7 weeks time. My time in Beneficio has been one of my favourite experience to remember. It 's not just because of the people living there, i met great people, i got close to a few but was very much on my own by choice. But i felt home there, i made a great camp, with the help of some great souls, i learned how to make fire and felt at peace. My son thrived out there, we semi adopted a dog and cats. It was hearbreaking to leave and i have been thinking about going back and stay longer ever since. On the 11 sep 2001, my german neighbour living in a tipi, came back from town ( orgiva) and told us he had seen a plane crushing into a building in America . We didn't really register. I had wood and water to collect, i was in Beneficio, removed from the outside world.... Go there if you can,just don't make fire unless you have "the permission " from one of the inhabitants,it's super important, we did see a fire while staying there,not fun at all and if you go to the "toilet" don't use toilet paper as it's rather frownwed apon, wash yourself, beleive me it feels lovely !!! My son truly hate that part of going back to nature ! Wherever you go, enjoy yourself and be safe ! Lola.
---
Posted by: David on 2007-08-07 17:17:01
i have heard alot of this place. and i meet many people from this place. but i have never been there my self. please could someone tell me how i travel from "orjiva" ( or how you spell that..) to benificio.??? the "teepees" and vans below orjiva are they part of the communite. ??? - David.
---
Posted by: Jenny on 2007-11-29 22:24:27
Hi, i am thinking of visiting this area in the summer for a few weeks, with my five year old daughter. Can anyone tell me if there are many families with children living in beneficio, or other commune type gatherings inthe area? I am also worried about the safety of taking a young child to this area...Any information , opinion, pics would be gratefully recieved. many thanks
---
Posted by: Rebekah on 2008-10-16 17:46:58
Hello. Im 17 years old, im looking for a place to stay for a while but have no money, i have been in Beneficio once before but i dont know what i have to do if i want to stay in beneficio for a while?? If i just turn up there with my tent and my dog can i stay? Hola, tengo 17 años, estoy buscando un sitio para quedarme un tiempo pero no tengo dinero, he estado en beneficio una vez antes pero no se lo que tengo que hacer si quiero quedarme en beneficio. Si me voy pa beneficio con mi perro y mi tienda de acampaña puedo quedarme en beneficio?? please answer someone!!...
---
Posted by: Nevin Smith on 2008-10-23 00:23:41
Hi all, this is a long shot but here goes....im looking for an old friend i last saw in Granada around 1999 and i have been told he had a little girl who is living with her mum in a commune around Granada. My friend is Called Martin Cattemul and he will now be around 40 give or take is tall, slim and has dark hair.... We were very close for a while but lost contact around Granada and have'nt crossed paths since and it would be nice to hear something from him, maybe his little girl and ex live in the Beneficio commune? If anyone from the commune reads this and recognizes his name etc please contact me so i can get in touch with him. Love to All Nev Nevinsmith1976@gmail.com
---
Posted by: Celeste Davis on 2008-11-18 03:07:04
I am confused there seems to be a communtiy in the usa by the same name with similar town names in california. Is there really is a community near orgiva and granada in spain called Beneficio? Who do you contact to visit, do you just rock up and camp or do they have a website. I have three kids and am living in Ireland ten years (from oz), we had about 6 days total of dry weather this summer and I want to move to a warmer place. I hear its a little cooler up there. Where would be a slightly warmer village on the way to beach still in reach of the steiner school in orgiva to settle? Boy what a long sentance, sorry its late. Orgiva sounds great if its not too chilly.
---
Posted by: hecate on 2009-02-17 21:40:15
Hi, is it possible to visit all of the little villages in a week?
---
Posted by: carmen on 2009-08-11 21:27:21
hi there! im a woman from sevilla who lives in london for a few years now. i am a graphic designer who is writing a thesis about paradise, i have been around the area of beneficio before but this time i would love to go back and document more about it. THI IS NOT A COMMERCIAL PROJECT AT ALL, ITS MY PERSONAL DISSERTATION and i would love to visit the place and meet some of the inhabitants. you know if this could be posible??? any contact of the people i could contact to?? thanks!!! sun&love
---
Posted by: ROGER on 2009-09-29 17:26:13
HOW DO I GO ABOUT JOINING THE HIPPY COMMUNITY IN GRANADA? I LEAVE ON THURSDAY FROM ENGLAND.IVE SPENT HALF MY LIFE TRAVELLING AND HAVE OFTEN HEARD THIS IS WHERE THE NEW AGE TRAVELLERS SETTELD. I PLAY GUITAR MEDDITATE AND HAVE LOTS OF USEFULL SKILLS TO OFFER.EASTWIND11@HOTMAIL.CO.UK
---
Posted by: juri&nadia on 2009-10-31 12:25:44
greetings :D me and my friend wer like traveling around in search of positive vibrations and our frend told us about this camp.. as i can see the last comment is added in 2007 and i wondering if this place still eksists couse we want to wisit it werry much... if someone got some info about a place .. please mail me to pjanijjurk@gmail.com we will be werry tnxfulll... well... hope to meet ya soon .. :D peace ☺ y
---
Posted by: Rianne on 2009-11-16 18:42:58
Hello. I am planning to go to Benevicio for the winter, but I was wondering if I could just go there and ask if I can stay for a while or do I have to arrange it first? And do you have to pay money to stay there or can I just help with working? I only have a small tent to stay in, so I guess that wouldn't be a problem. If someone has some information for me, you can mail to mad_meuj@hotmail.com Things like route description from a city to Benevicio would also be nice. :) Thankyou very much!
---
Posted by: deborah tea on 2009-12-22 22:11:14
your compost toilets leek into the stream where children play and happy hippies wash thier plates your rude and unfriendly arrogance distroyed my sons iullisions of succsessful alternative communities the thieves that stole what little we had hurt more than our feelings we visited off season, god help the hapless hippies in the heat of summer and beware if you have young children a little knowledge is dangerous and this nieve so called eco back to nature experience is a stupid waste of time and is as fake as the world of commerce and industry that it rebels against. walk the walk or shut up
---
Posted by: Agy on 2010-01-06 19:10:46
Hello everyone! I'm a young mother of a 2 year old boy and I would like to introduce my little one to the wonders of Spain, as I lived there in the past for 2 summers in a row in the little town of San Jose in the Almeria county. I was wondering if it would be Ok to take my child along or if he's still too young to take him in a commune like Beneficio. Anyone who's been there could tell me if families live there and how they cope with it? Do you need to have your own vehicle or you can just camp in there? Or there are proper houses you could live in or squat? Any caves? I was in San Pedro for 2 weeks and everyone in there occupy little caves or make there own houses form rocks and wood. is it a bit like that? Is it possible to contact people who live there? Thanks a lot for your co-op.
---
Posted by: keren on 2010-08-15 22:12:39
Help! there is a big chance my brother is there now (august 2010) and we are extrinmly worrying about him. He has been in touch with us for a long time. I have googled the name of this place, as we know he used to live there for a while few years ago. we are desprate for a bit of info about him. my mum is going crazy. please, if someone has a phone number or some connection to the place, so we know he is safe. this is the only place we can think where he might be. my email address is : kkaren9@hotmail.com. Many thanks, Keren
---
Posted by: edoa on 2011-01-20 13:51:39
Hi there
as far as I know my Dad lives in Granada. He went missing 2 years ago from Hungary. Just would like to find out if he is doing fine. He is 56 now, tall, blue eyes, medium built and his name is Imre. Any wee help would be much appreciated. Thanks a lot,
edoa9@yahoo.co.uk
---
Posted by: Shep007 on 2011-02-05 17:22:18
Hi I am looking for a very good friend Dave Michael Edmunds, Ginger beard, with awesome kite and wind surfing skills and skateboarder extrodinaire. I need to get a message to him urgently regarding his father.
---
Posted by: Agnès on 2011-06-06 21:48:38
Bonjour, je suis à la recherche de mon frère et je sais qu'il est venu ici, voir qu'il y ait encore.
Voilà 1mois que je n'ai plus de nouvelles, il s'appelle Vincent, 26ans grand, sec, barbu avec des yeux marrons/noirs et une dent cassé devant.
Pouvez-vous me dire s''il est toujours ici où s'il est parti et si oui, où...?
Voici mon e-mail gna-gna@hotmail.fr
merci
---
Posted by: oncewas on 2011-07-27 01:36:15
I am currently in Orgiva and am saddened by the the number of young new agers foraging in stinking municipal bins in the town centre for food. The temperature is currently in the high 30's.
Have yet to see a happy hippy here, apart from the obvious I was here first brigade.
Guess not so alternative society
---
Posted by: besi on 2013-07-06 23:33:08
shep007........
bit late but spoke to David about your message today and he wants to get in touch with you, he doing ok but has been wondering about his dad some time.
---
Posted by: mi on 2014-04-30 15:58:38
is avishaman still living in benificio hope he is doing ok and his dogs iam am on atisycotics after anevous breakdown from living in benificio to long
---