Reviews
"This is a great little hippy part of Tokyo, no cars, lots of nice shops and restaurants, home of Tokyo's first hemp shop and hemp restaurant, also did you know that it is legal to sell mushrooms in Japan? Just… Continue reading →
20 mins. from Ithaca. It's home to the annual hippie fingerlakes Grassroots music fest! Iit's also home of the Rongovian Embassy Bar and Restaurant which is always happy to host Dead cover bands and any other kind scene.
LIGHT YEARS
Edited by Carol Bergé
In the last twenty years of her life, running an antique shop in Santa Fe, the writer Carol Berge asked for and put together a capacious set of sundry memoirs of people she had…
Continue reading
Maybe you tried your hand at raising
chickens in a broken-down henhouse or hitched from one end of the country to
another and back and maybe you shared a ramshackle house with another dozen
free spirits or maybe you all… Continue reading →
Hippies Never Die: Freewheelin' from Europe to India
Roger Rea is one of those lucky people who, early on, realized that he didn't want to be part of the 9-to-5, dog-eat-dog, choose a job, career, family, fucking big television, washing… Continue reading →
You may have heard about this famous section of Amsterdam, and quite likely everything you've heard is true! Check it out for yourself, it's unlike any place else.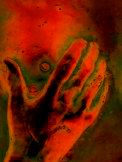 Amsterdam's famous Red Light District covers a large area… Continue reading →