Main Menu
Survey
Search
Random Headlines
Categories Menu
New Reviews
New Articles
---
"And maybe it's the time of year. Yes, and maybe it's the time of man. And I don't know who I am. But life is for learning. "
Joni Mitchell/CS&N "Woodstock"
This site is dedicated to the hippie in all of us.
Hippies young and old will find a very active community here.
New to Hippyland? Try the Hippyland Tour!
Discover the world of Cannabis in our new MJ Guide
Check out our new Video Section with music, political and drug videos!
Visit our Photo Galleries

The Hippies Were Right!

Check out our 500+ Free Speech Forums
Hippies From A to Z
by Skip Stone. Skip's book highlights the people and events of the Hippy Movement. A great resource for hippies and students. Sorry but Skip's book is now sold out! But you can
Read it for FREE right here!
---
Skip's Corner
Editorials from the Webmaster of Hippyland.
Check out Skip's Travel Journal as he trods the hippie trail around the world!
---
Book Corner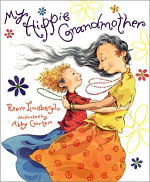 My Hippie Grandmother
by Reeve Lindbergh, Abby Carter (Illustrator)

This clever, beautifully illustrated, rhyming book is perfect to read to young children. With catchy lines like: "I have a Hippie Grandmother/I'm so glad she's mine/She hasn't cut her hair since 1969." it's a hit not just with the kids but the hip generation as well. A great way to bond across the decades and to pass on some of our values to our next generation.
---
THIS SITE IS INTERACTIVE!
You can participate by adding your own reviews, comments, and stories.
You can sign up at Hip Forums and post in 500 free speech forums or visit
Hip Chat.

Check out our Hip Galleries! Post your photos and images where everyone can see them. Free signup!

Be cool, Get your own HIP BLOG. A journal where you can keep track of your daily activities & post photos, etc.
---
This site supports FREE SPEECH! Visit our
Forums
to have your say.
This site is intended for mature audiences and anyone seeking truth.
---