Main Menu
Survey
Search
Random Headlines
Categories Menu
New Reviews
New Articles
---
""You have to forget about what other people say, when you're supposed to die, or when you're supposed to be loving. You have to forget about all these things. You have to go on & be crazy. Craziness is like heaven."
Jimi Hendrix
This site is dedicated to the hippie in all of us.
Hippies young and old will find a very active community here.
New to Hippyland? Try the Hippyland Tour!
Discover the world of Cannabis in our new MJ Guide
Check out our new Video Section with music, political and drug videos!
Visit our Photo Galleries

The Hippies Were Right!

Check out our 500+ Free Speech Forums
Hippies From A to Z
by Skip Stone. Skip's book highlights the people and events of the Hippy Movement. A great resource for hippies and students. Sorry but Skip's book is now sold out! But you can
Read it for FREE right here!
---
Skip's Corner
Editorials from the Webmaster of Hippyland.
Check out Skip's Travel Journal as he trods the hippie trail around the world!
---
Book Corner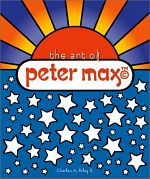 The Art of Peter Max by Charles A. Riley II, Peter Max

A few years ago I went looking for any kind of Peter Max book, in vain. Now at last here's a great collection. Peter Max, along with Andy Warhol just about invented pop art. Max's brilliant colors, and iconic graphic design had a tremendous influence on commercial art in the 1960s. His psychedelic posters adorned just about every college dorm room, and embodied the spirit of the times.

Now you can relive that period, and Max's later work, some of it focusing on environmental causes. Peter Max has closely held his copyrights, with few chances to even see his work any more. So don't miss this one. A great holiday gift!
---
THIS SITE IS INTERACTIVE!
You can participate by adding your own reviews, comments, and stories.
You can sign up at Hip Forums and post in 500 free speech forums or visit
Hip Chat.

Check out our Hip Galleries! Post your photos and images where everyone can see them. Free signup!

Be cool, Get your own HIP BLOG. A journal where you can keep track of your daily activities & post photos, etc.
---
This site supports FREE SPEECH! Visit our
Forums
to have your say.
This site is intended for mature audiences and anyone seeking truth.
---